Roughly 18 months ago Facebook announced they would be introducing a new digital currency called Libra, in 2020, to revolutionize money transfer and position them as a leader in blockchain-based digital payments. It consisted of three parts:
The Libra Token – A digital token similar to other cryptocurrencies like bitcoin but with the biggest difference being a stable currency.
The Libra Blockchain – A network which would verify transactions and token ownership.
The Callibra Wallet – A digital wallet allowing you to spend your Libra tokens across Facebook platforms and merchants globally.
*It is important to note both the Libra Token and Libra Blockchain will be owned and operated by the Libra Association which is a not-for-profit membership organization. Facebook is a member of their organization alongside other corporations and non-profits.
Facebook postured this was to provide a solution to the 1.7 billion people around the world not having access to a bank account, and that may be partially true, but in reality it would give them the ability to enrich their massive swath of data. Knowing who you are, what you are buying, who you are paying and not to mention how much (or how much you have). They saw an opportunity to join the financial world while at the same time obtain more, extremely valuable, information on their users.
As one can imagine they received severe regulatory scrutiny and political push-back. Not only could this compete or become a substitute for domestic currencies but there are concerns with consumer/investor protection, data privacy, money laundering, terrorist financing, tax evasion…and the list goes on. To get some relief from the constant pressure and blowback from global regulators, Facebook slowed the development of the project and took some time to re-group.
So where do we stand today?
The launch was expected to happen in the first half of 2020 and we still have no Libra. Many are concerned the project will never actually come to fruition – even more so now as one of the founders recently left the company. Conjecture aside, the Libra Association said they are still moving forward with The Libra Blockchain and Facebook has said they are still moving forward building the digital wallet, recently re-branded as "Novi". To appease regulators they decided to hold off on building the proprietary Libra token. So how can you have a blockchain and a wallet but no currency? When they do launch they are creating several stablecoins with each of them backed by a single fiat currency. Examples below:
| | |
| --- | --- |
| Fiat Currency | Libra Stablecoin |
| USD | LibraUSD |
| EUR | LibraEUR |
| GBP | LibraGBP |
| SGD | LibraSGD |
Novi will act as a ramp to convert your fiat money to these Libra stablecoins. After the conversion both users of Novi, and other Libra-enabled wallets, can send and receive payments in multiple currencies. Access to your Novi account will be in both Facebook Messenger and WhatsApp products to seamlessly send money to friends/family and in the future be implemented across all Facebook e-commerce products. They have promised instant transactions and no hidden fees for any cross-border money transfers and local payments. The only catch is when you sign up to Novi you have to take a photo of your government issued ID – again you can blame the regulators for this one.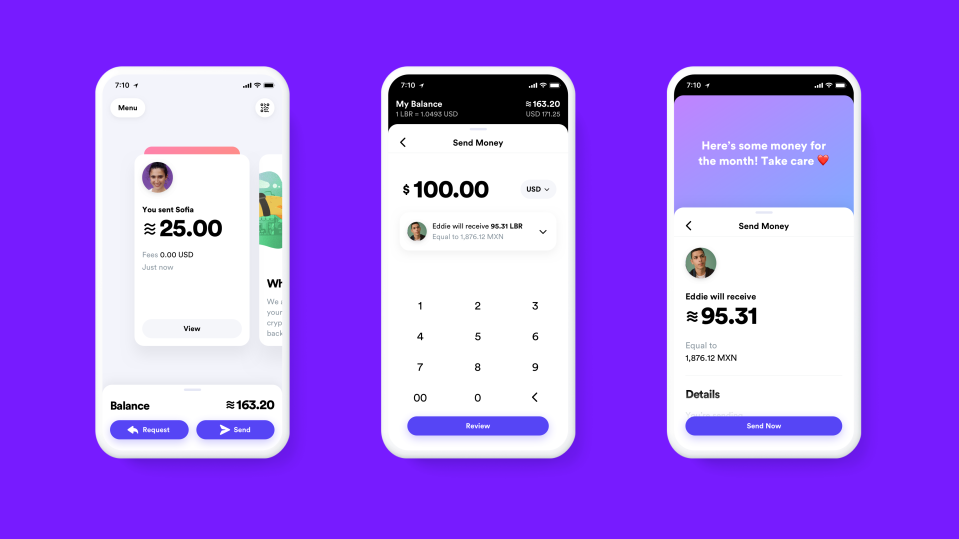 Looking Ahead
As consumers increasingly manage their finances through digital wallets Facebook is attempting to be the first big corporate player to do so using blockhain. As you can see in the figure below, digital wallet users in the U.S. are growing rapidly and estimates show this to be an $800 billion opportunity by 2024.
If Facebook can be one of the first to market with a robust blockchain digital wallet offering it could allow them to get quite a head start in a nascent industry. Them taking the slower, more regulatory friendly approach is a necessary and critical step in obtaining Facebook's ultimate goal of becoming a leader in global digital blockchain payments. I am excited to see where this journey takes them and will update this post once I see an actual launch date. As always I will continue to watch and stay up to date on the latest in the crypto space – let me know your thoughts below!